Concrete Structure Repair
Concrete is a very versatile building material which requires reinforcement such as cables or rebar to help it support great loads or span distances thus structural concrete. Reinforced concrete structures generally have good life expectancy. Concrete still requires maintenance because deterioration does still occur.
The most common causes of deterioration are caused by corrosion of reinforcement steels by water and salt (or other corrosive) migration and freeze thaw cycling or the combination of both. Concrete repair contractors such as Maptech Sdn. Bhd. specialize in the repair of concrete.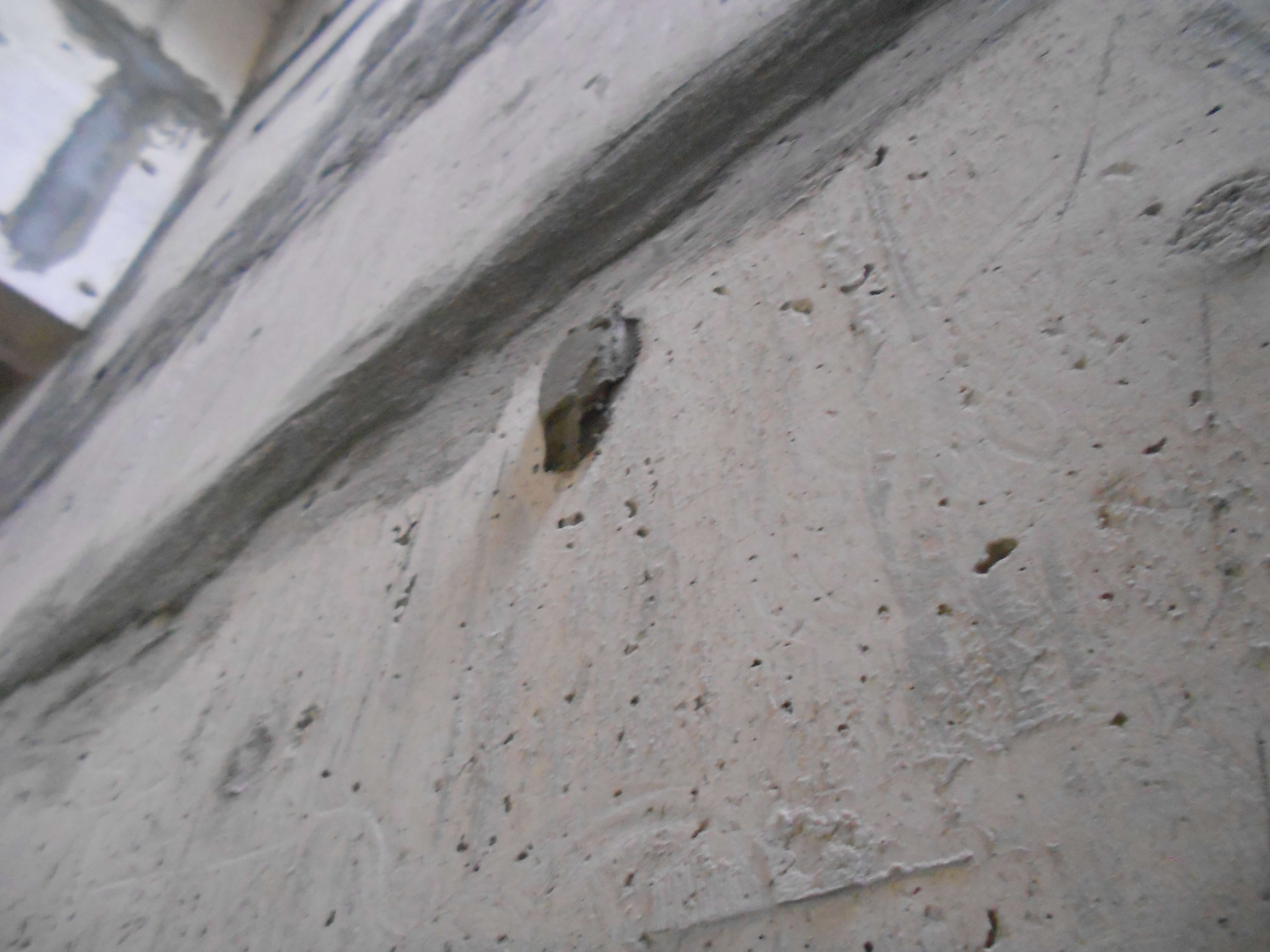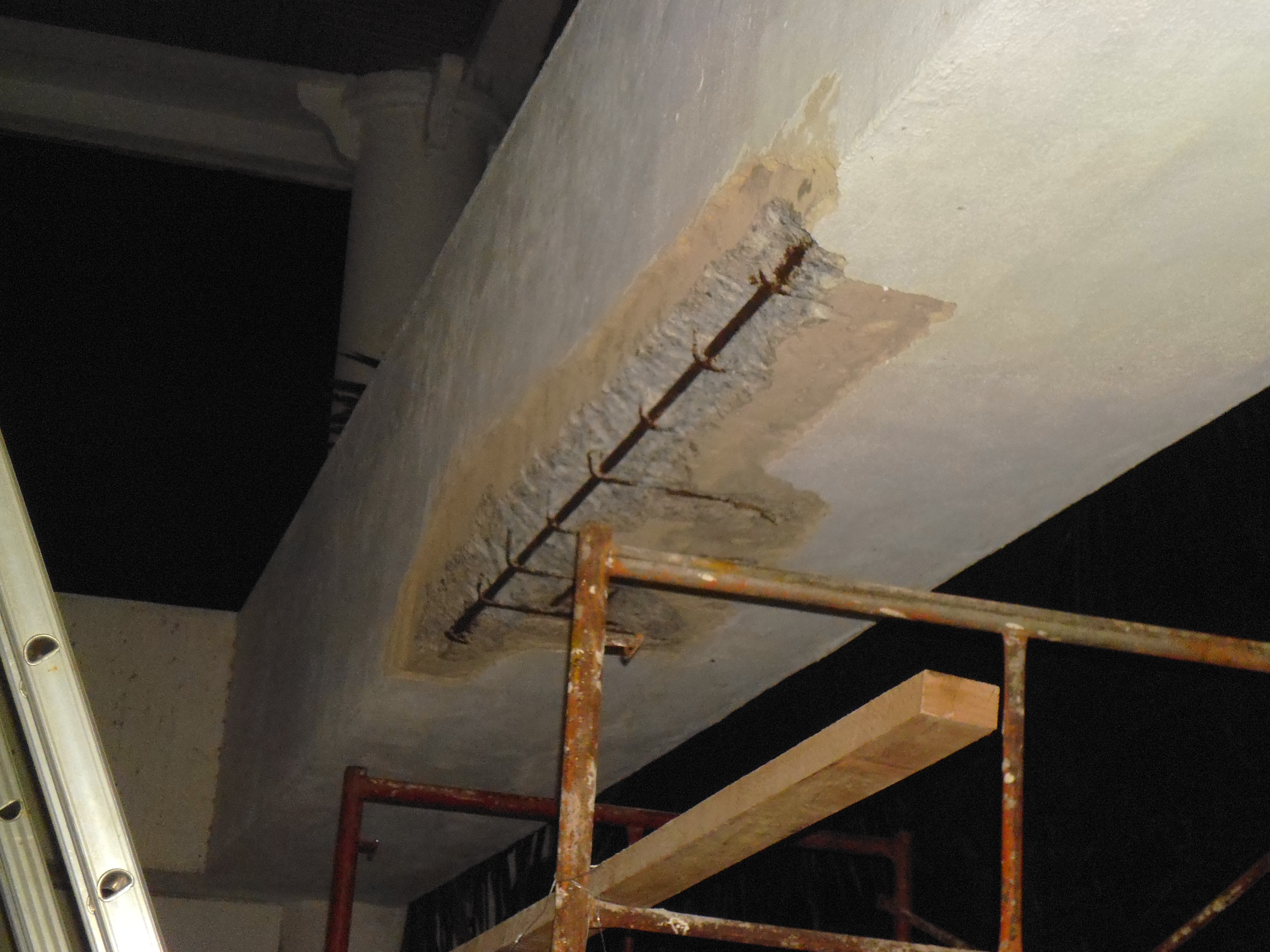 Epoxy Pressure Grouting
Maptech has years of experience in epoxy injection of cracked structures. We utilize our own equipment, materials, and trained/certified personnel. Our technicians have injected hundreds of thousands of lineal feet of cracks in various types of structures.
Filling of cracks as small as .002 inches can be achieved with this process. Our variable pressure pumps, proper port spacing and correct selection of injection resins help ensure full depth penetration of the adhesive.
Structurally re-bond cracked or Delaminated concrete, wood and masonry
Filling voids in honeycombed or Poorly consolidated concrete
Grouting of bolts and dowels
Precision grouting
Stopping water leaks
Externally bonded steel plates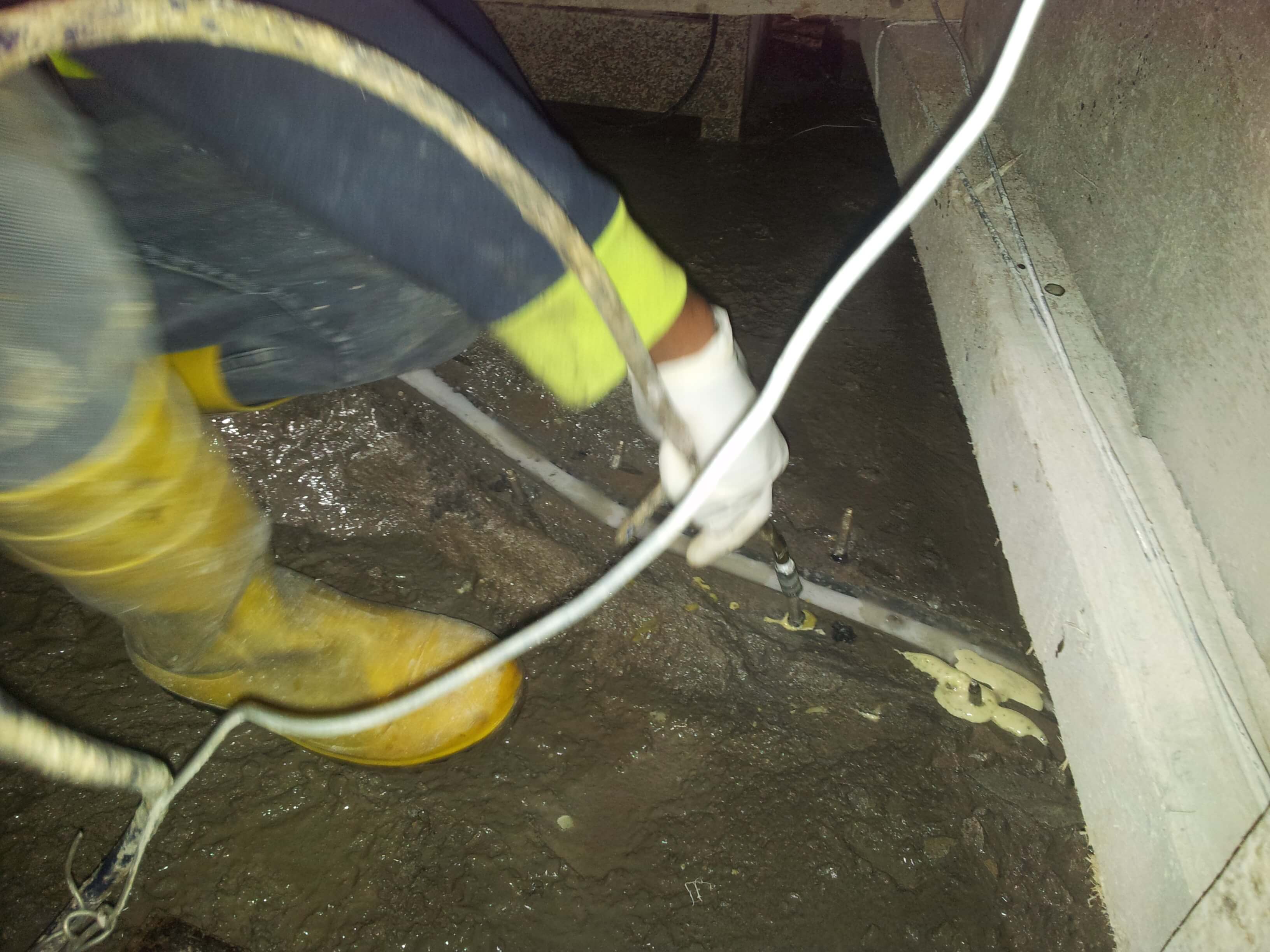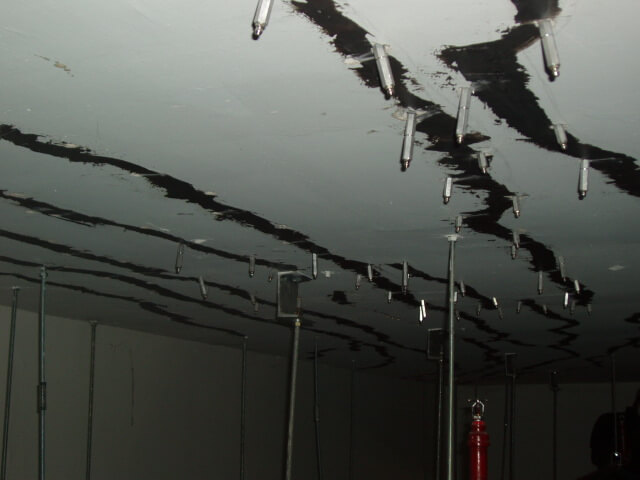 Waterproofing & Sealants
Maptech has a long history of protecting concrete structures from the detrimental effects of moisture intrusion. Our innovative approach of offering proven material applications to solve specific problems, insures our customer's long term satisfaction.
Our trained technician's vast experience in leak sealing techniques and waterproofing installations has positioned to provide successful service to engineers, consultants, property managers and owners.
Below grade planter waterproofing
Plaza deck membranes
Vehicular traffic toppings
Tank Lining & containment systemss
Water repellents & vapor barriers
Resin injection grouting
Elastomeric exterior coatings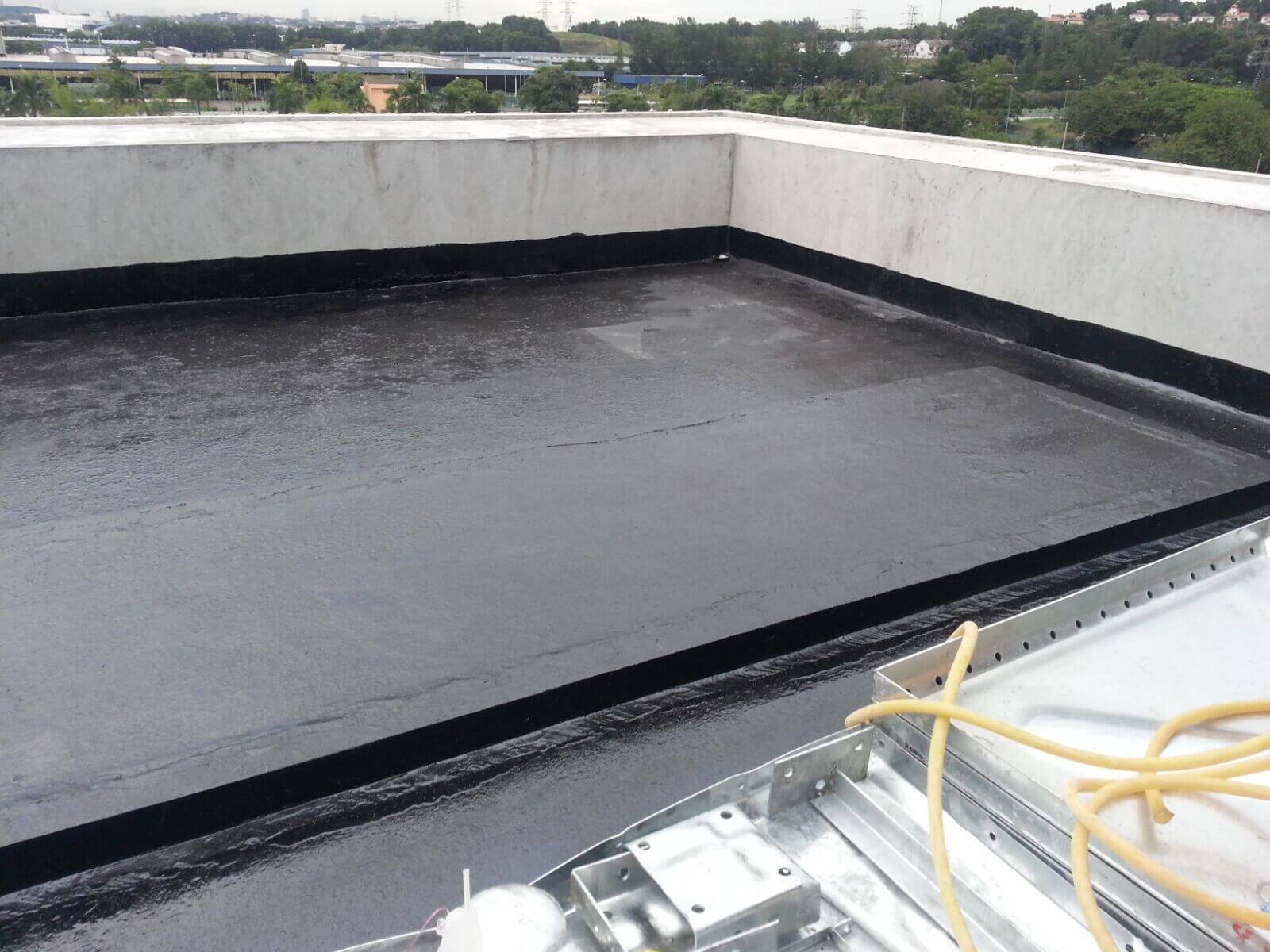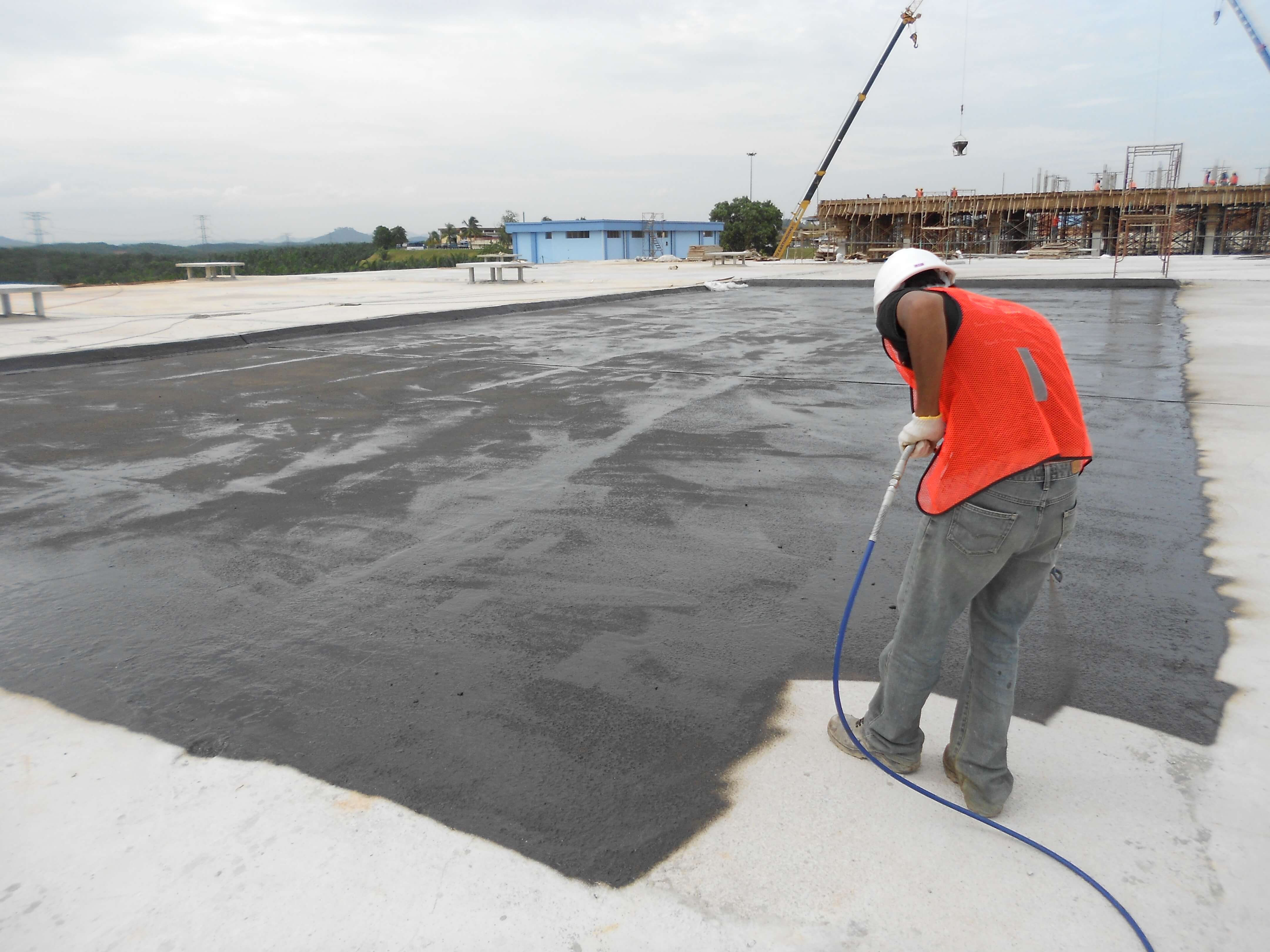 Firestop System
A firestop is a passive fire protection system of various components used to seal openings and joints in fire-resistance rated wall and/or floor assemblies, based on fire testing and certification listings.
Unprotected openings in fire separations void the fire-resistance ratings of the fire separations that contain them, allowing spread of fire past the limits of the fire safety plan of the entire building. Firestops are designed to restore the fire –resistance ratings of rated wall and/or floor assemblies by impeding the spread of fire through the opening by filling the openings with fire resistant materials.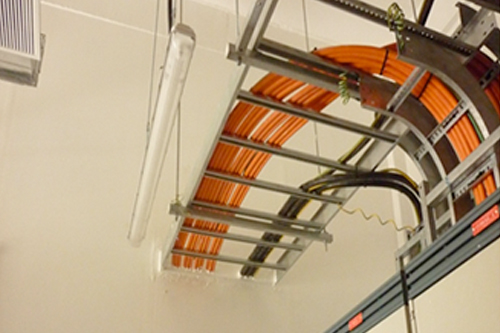 HDPE Geomembrane
We have a team of specialists that are able to attend to customer's needs and requirements for Eco friendly, Polytethylene Geomembrane solutions.
HDPE Geomembrance are produced from prime hihg molecular weight resin resulting in a high quality premium grade and flexible geomembrance. This product has been formulated to be chemical resistant, free of leakable additives and resistant to ultraviolet degradation. The major usage of HDPE Geomembrane is in the area of liquid containments such as storage reservoirs, sanitary landfills, irrigation canal, waste water pond, secondary containment, aquaculture and ect.
Roof Coating
A roof coating is a monolithic, fully adhered, fluid applied roofing membrane. It has elastic properties that allows it to stretch and return to their original shape without damage.
Typical roof coating dry film thickness vary from paint film thickness (plus or minus 3 dry mils) to more than 40 dry mils. This means a roof coating actually becomes the top layer of a composite roof membrane and underlying system. As such, the roof coating is the topmost layer of protection for the membrane[1], receiving the impact of sunlight (both infrared and ultraviolet (UV), rain, hail and physical damage.
A roof coating can be applied by brush, roller or spray. An airless sprayer is recommended for best results.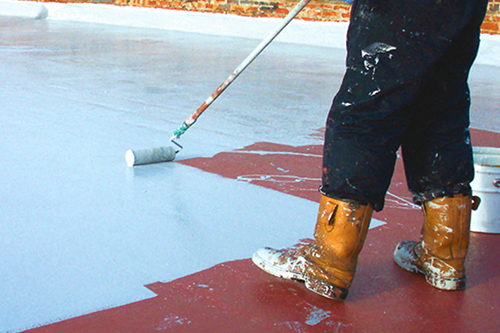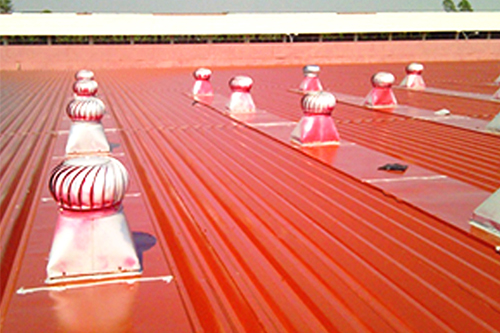 Floor Coating
Epoxy Flooring (epoxy floor coating) can be applied over many different materials, including steel, concrete, and wood. However, concrete is the best surface for laying epoxy floors. Epoxy floor coating performance is directly affected by surface preparation. The integrity and the service life will be reduced significantly if the surface is improperly prepared. A proper surface preparation ensures epoxy coating adhesion to the substrate and prolongs the life of the epoxy coating system.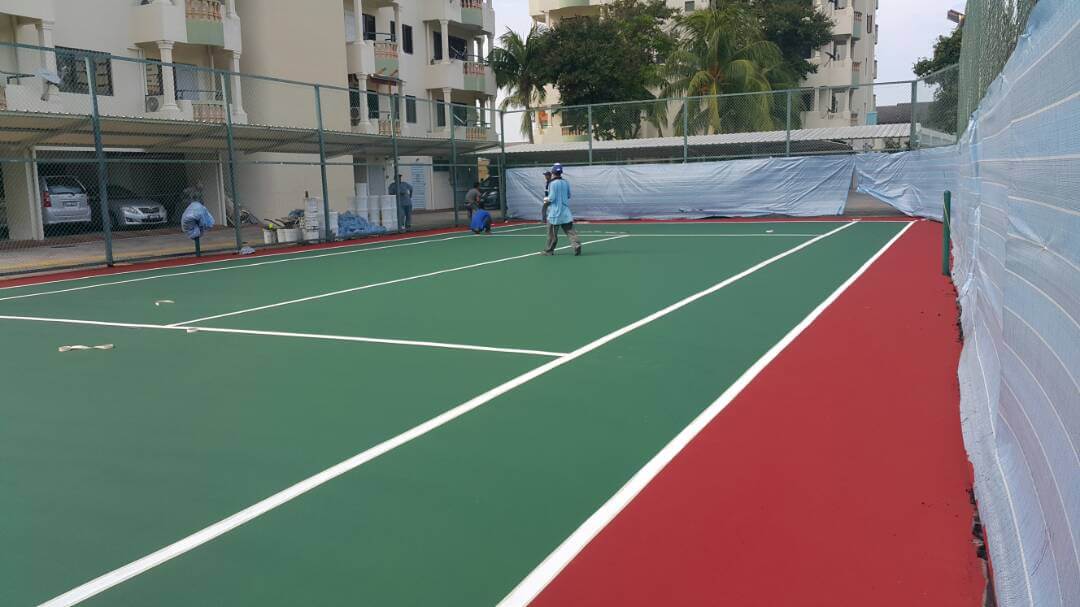 FRP Lining
FRP Lining is a very good method to protect concrete, steel and wood against chemical attack (i.e.: Acid and Alkali). The entire ranges of FRP lining is manufactured using premium grade plastics and fibers and are available in different specifications that can further be customized as specified by the clients. Using our special grade resins could attain various properties. The high-grade resins that we develop can withstand the impacts of strong acids and high temperature. The same is used in the chemical industries as protective layers for chemical storage.